iPads on Monitors
So I'm currently on the road as we speak with a band, Syd Arthur, doing the monitors for them as they support White Denim around the UK. In each of the venues, the specs have been very different but it's worth noting how useful my iPad has been on this tour.
Firstly, and perhaps most obviously, there are many apps out there from companies such as MIDAS, Soundcraft and Yamaha that utilise wireless mixing from your iPad to control digital mixing consoles. Our first show in Brighton, had a Soundcraft Vi1 at FOH but no monitor board. So, with the help of a standard router, I was able to run monitors and ring out the wedges on stage whilst the FOH engineer could then concentrate on his mix. This meant that the limited sound check time we had ran much quicker and we had more time to make the tweaks we needed. They are worth looking into, just search for them in the App Store or on the relevant manufacturers websites.
Secondly using an iPad for show notes. I'm currently running a presentation app with the set list and notes for each song. For example, knowing to turn up the guitar in the middle 8 of the 5th song in Mix 3. It's a simple idea but it makes for a tight show and means that all requirements are catered for.
Have a think about that next time you're doing a show.
Radio Mics - Things To Watch Out For
So as promised, I'll talk about my time at the beginning of the year acting as the no.2 sound on the pantomime run here at the local theatre. It ran for 2 months so there was plenty of time to get acquainted with radio world, which I had previously had minimal experience with.
The first week was technical rehearsals which gave us as the sound team plenty of time to set the frequencies of each microphone and see what, if any, problems arose. Thankfully it was quite a smooth run.
So this post is dedicated to a few things to watch out for when looking after and using radio mics, specifically lavalier mics (the tiny ones that attach to the cheek of he performer).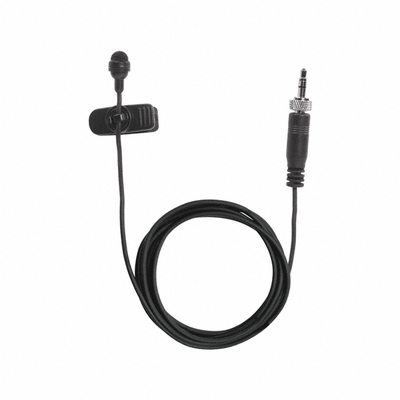 Placement
So something to watch out for with these mics is placement. These mics predominantly pick up sound omni-directionally, though some lav mics are cardioid, so feedback is always a threat here. So, if you're using them and have a lot of time to sound check, use that time effectively to get as much gain before feedback whilst also retaining a natural sound for the vocal or spoken word. The best placement I have found is on the cheek as close to the mouth as possible without getting too close as this may lead to the mic catching some of the plosives (B's, P's etc) whilst also catching spit and a breathy sound. 
Another placement that worked well having the mic hanging from the top of the hairline pointing down the face. This worked particularly well with singers and speakers who are good at projecting to an audience as it provides a nice loud signal to the engineer. 
It all comes down to what the singer is used to and whatever makes them feel most comfortable. On a long run, especially on a long tour that lasts for months, even years, you want to ensure that the artist or speaker is comfortable. 
Maintenance 
As you can imagine, these mics are extremely delicate. They are subdued to spit, sweat, make-up, water (especially during pantomime season) amongst other things. So here's some things that might help you out. 
Batteries - This is a big one. ALWAYS have spare batteries on you, be it AA or 9-Volt. They will inevitably run out and they may need to be changed during the performance. So always have them to hand.
Spit, Sweat & Water - If these mics get wet for whatever reason, the best things to do is dry it as fast as possible before any damage is done. A good way of doing this is spraying the mic with  a can of compressed air, but NOT directly into it. This will make the diaphragm of the mic oscillate too far and break it internally. Go in from an angle instead. Also, having it near a radiator to dry it out could possibly help, ensuring that it's not too hot.
Make-up - In a pantomime show, there's no doubt that it will have actors with a lot of make-up on. A good way of reducing make-up getting into the microphone is putting on a small foam cap on the end of the mic. This will also provide some protection against spit and sweat as well.
Cables - After each show I ensured that the cables going from each wireless pack to the microphone was untangled and not tugging against anything.The cables are very fragile and if they are pulled on too hard they will start to break internally. So ensure that they are well looked after. Another thing to ensure, especially when attached to a belt pack, is that the cable is attached to the pack properly, not too loose or too tight. There will be some loud bangs that will come through the system if that does happen which is the last thing you want during a show.
Tape Choice - The way to keep the mic cable hidden and in kept in place is with tape. Whichever you choose to use, be it clear or skin coloured, ensure you have some hypoallergenic tape as well. Ask the artist/actor before the first show whether or not they are allergic to certain plasters and tape.

This should provide you with a good grounding of things to watch for when looking after radio mics. Keep these in mind when doing you're next show. 
Is there anything else that you do? Let us know in the comment section below.
Soooo…Anyway….
It's been almost a year since my last post on this blog. As you can imagine it's been a crazy crazy year for me. Highlights have included (in chronological order):
No.2 sound on a full panto run
Recording drums in a chapel
Monitors for the support band of Vampire Weekend
Recording backing vocals in a stairwell
Engineering Julian Clary live show
Monitors for Paul Weller's support band
Monitors at Hard Rock Calling
A multitude of festivals
And in a few weeks I'm joining Paul Weller and his crew on his UK tour.
And that's the highlights. There's been many more things going.
All of these highlights will be documented here soon, as will many more reviews, tips, how to's and other audio related geekery.

It's good to be back everyone. It's good to be back.
Has it really been this long? 4 months? I. Am. Rubbish.
Well a massive apologies on my part. As we speak I'm in the middle of being sound No.2 at the pantomime in Canterbury in charge of stage sound and radio mics. It's a pretty sweet gig and its been great to have regular work over the holiday season. Ill be sure to post lots, I've got a ton of ideas and posts in mind based on the past few months. For now enjoy the look of the radio rack I've been using for the Sennheiser Mk2 mics for each of the cast members.
Speak soon. It's good to deal to you again. :-)
For all of you confused by rackmount gear and their 'U' sizes, they are as follows: 1U = 1.75", 2U = 3.5", 3U = 5.25", 4U = 7" etc :-)
AKG C1000 - Are You A Fan?
A lot of people aren't a big fan of these mics. Some engineers that I have met just don't get on with them. They feel that they can't get a good sound from them. However….
I was watching a great band called Fink at the Farm Folk stage at Lounge On The Farm. The engineer had 3 of them (Left, Centre, Right) as overheads along with a D112 on kick, 57 on snare, 604's in toms and a 451 on hi hat. He got an incredible sound from those C1000's. It just goes to show that with the right know-how you can get a great sound from any mic. No matter how cheap :-)
Festival Time
Oh yes, its that time of the year again, all the local festivals are coming to town. This weekend saw me doing the sound for Hutstock, a free music festival at a beach hut here in Whitstable, which was one of my first ever jobs when I started out in live sound. Next weekend will be Lounge on the Farm, where I'll once again be on the Farm Folk Stage, as well as Broadstairs Folk Week and MOare Music. There's a possibility of a few other ones coming in too but we shall certainly see.
For those of you currently in a music course at university or college, I can't recommend applying to local festivals more, regardless of whether or not your looking into venturing into the world of the studio, or live sound. Chances are, you'll be part of the stage crew and you'll be patching mics in, placing them for the engineer, and making the changeovers as quick as possible. This may not sound like much, but trust me there is lots to learn in a short space of time, and you'll be working with a decent engineer (hopefully) who will be able to show you a few cool tricks whilst he's mixing. 
Try it out, and if you're doing it already, good for you! :-)
Don't Forget The Little Things
Hello everyone,
Apologies for the severe lack of posts of late I have been extremely busy doing all sorts of jobs as it approaches to the festival season. As it happens I am writing to you now from the Netherlands having just done the UCI BMX supercross world championship in Papendal!
This morning at breakfast I just bought on eBay 2 small mic stands for £25 ($40/€31), and it got me thinking. When I was setting up my home studio setup for the first time, there was only one thing on my mind…microphones! That's all I wanted. Without mics, there's no recording right?
Well it certainly backfired, as when I went to record I realised I had to use and old frayed XLR to mini jack cable, using a cardboard box on a swivel chair as a mic stand, and a coat hanger for a mic clip (unfortunately yes! This is a true story!)
Where am I going with this? Don't forget to invest in the little things that you may forget about when you first setup. Mic stands, decent cables, mic clips, perhaps some Velcro cable ties to keep your cables neat, a pop shield…you get where I'm going with this. Have a think :-)
What little thing do you most need? Alternatively, if you're all setup and actively recording or mixing live, what piece of equipment did you forget about when you first started? Comment below.
It's good to be back :-)